Babutou's appearance at LEC Global licensing show love is not just feelings
---
On July 26th, the 2019 Global Licensing Exhibition (LEC) ended perfectly at the National Exhibition and Convention Center in Shanghai, LEC Global Licensing Exhibition is the top exhibition in the global licensing industry, this LEC exhibition joined hands with 800 diversified world-renowned IP to dock the licensing industry, explore the potential of China's "big" licensing market.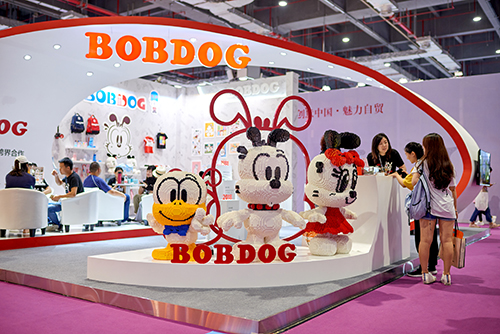 In this exhibition, BOBDOG Babudou appeared in the design shape of "birth", and invited Japanese heritage IP artist Ms. Tomomi Saizaki to help with the scene.
Thirty years of BOBDOG
In 1988, BOBDOG cartoon IP was born in Japan; Introduced to Taiwan in 1991; Officially entered the Chinese market in 1994; In 2009, Babudou (China) Company owned the global copyright and trademark rights of IP; In 2013, BOBDOG cartoons were broadcast on CCTV, Taiwan, Thailand and other places; In 2017, it transformed the core of the industry into a brand management company focusing on IP licensing; In 2018, Babu Bean celebrated its 30th birthday, and the '30th Anniversary Tour Exhibition of Babu Bean' was launched in Beijing, Shanghai, Hangzhou and other places.
LEC exhibition live cartoon parade BOBDOG babu bean vitality unveiled
Concentrate on brand licensing business
1988 Speaking of BOBDOG babu beans, we will think of his cute shape and popular stationery, children's clothing, children's shoes and other products in the hearts of the 80s and 90s, today, BOBDOG has children's clothing children's shoes, cotton products, baby diapers, children's bed bedding, home travel, baby care and other authorized categories business, as well as toys culture and education, derivative plush, dining car seats, maternity products, daily necessities, small household appliances, theme parks waiting to develop authorized categories and cross-border cooperation business.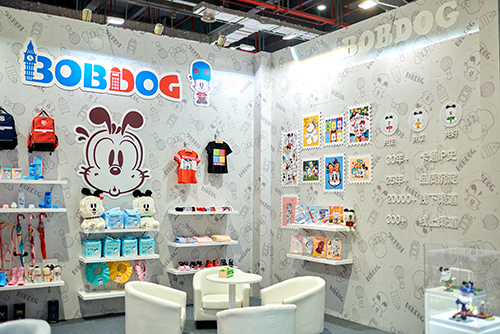 坚持原创,加持品牌
The successful commercial conversion has also created a unique awareness rate of BOBDOG. As everyone knows, once upon a time, behind the successful business, there was also the brand's persistence and persistence in IP originality. In the past 30 years, Babu Bean (China) Company has insisted on cooperating with IP original Ms. Takako Nagai and heritage painter Ms. Tomomi Sawasaki to provide a steady stream of IP blessings for the Baba Bean industry and licensing. Babudou (China) Company is willing to cooperate with more top licensors to create a business kingdom belonging to "Babudou" in the field of mother, baby and child industry.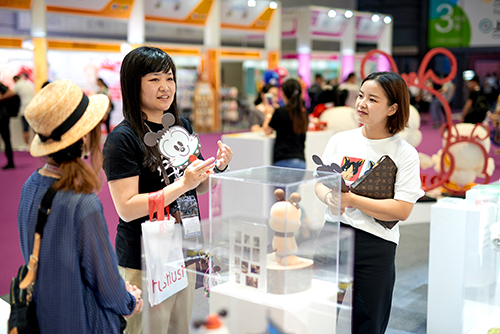 BOBDOG Bagome Legacy IP Artist Ms. Tomomi Sawasaki (middle) communicates enthusiastically with fans